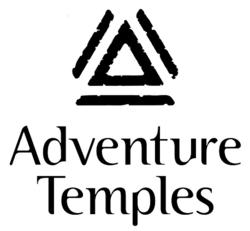 (PRWEB UK) 3 October 2011
Dreaming about the perfect holiday is easy. Imagine excitement and adventure, relaxation, first-class accommodation and impeccable service. Picture good food and wine, a nice bit of pampering, comfortable travel; and the whole trip is free from complicated decisions and stress.
Finding the perfect holiday, on the other hand, can be exhausting. It can take hours sifting through destination guides, specialist activity information and review websites. Hundreds of travel providers invite a gamble on their latest special deal. And, finally, just when that big decision has been made, a travel partner suddenly offers up different ideas.
AdventureTemples CEO, Rob Pendleton, shared this predicament: Every year I looked for an easy, reliable way to find and book perfect luxury adventure holidays, offering a range of inspired experiences to stimulate body, mind and spirit or AdventureTemples as I called them.
Step one of his solution was to build a community of like-minded travellers from around the world. Rob says, Ive been lucky enough to visit over 80 countries, trekked to Everest, taken safaris and skied, dived and climbed around the world; often accompanied by my wife and young family. By pooling my knowledge with other luxury adventurers who have done their share of roughing it, but have now graduated to the top-notch resorts, together, we could build a perfect holiday shortlist.
Robs group assessed the merits of thousands of destinations and hotels and, finally, their definitive guidebook 'The 50 Best Luxury Adventure Holidays in the World', goes on sale today. With activities from rock climbing, dog sledding and polo to cookery, wine tasting and meditation, there is something for every mood, every traveller and every group on every page.
That is important. AdventureTemples customers are some of the most demanding holiday makers in the world. They are busy, often working in high-pressure jobs, and dont have time to waste on holidays that leave them more stressed and tired than before. They want the pleasure of new experiences, the thrill of great activities, and the relaxation of 5 star hotels: not a heavy backpack, bed bugs, or the pain of repeatedly repacking and moving on. They are Luxplorers.
The launch of the AdventureTemples website on 3 Oct 2011, brings an end to the tiresome guesswork of finding that perfect luxury adventure holiday. Whatever a traveller could desire, at each unique destination they will find an amazing variety of experiences; right on the doorstep of a stunning luxury hotel or lodge. Rob invites you to: "become a Luxplorer today, find your own perfect holiday by activity, by destination, or by community recommendation on AdventureTemples.com."
'The 50 Best Luxury Adventure Holidays in the World' 2012 Edition (ISBN 978-0956989406) is available to buy at AdventureTemples.com.
For more information, images, or to arrange an interview, please contact AdventureTemples on 0843 508 5005 (Option 3 for Head-Office) or CEO Rob Pendleton via email (see contacts).
###
Related posts:
Tweet
Buffer