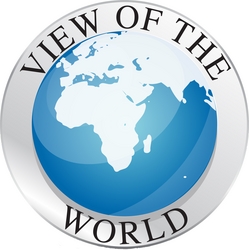 Dallas, TX (PRWEB) January 11, 2011
Pan American Productions International S.A. is pleased to introduce their website and travel television production "View of the World."
http://www.viewoftheworldtv.com
"View of the World" is a travel education website and television program focused on highlighting amazing sites around the world and encouraging American travelers to visit places that may have seemed out of reach. They feature the most interesting and exciting resorts, hotels and vacation spots that offer a great range of activities and experiences for every traveling style. "View of the World" will enlighten viewers on experiences that will take them far from their everyday lives, but are accessible to everyone. They invite viewers to find new opportunities to explore the world through the wonderful places that are highlighted through their programming.
As Creative Producer Steve Schultz explains, "Our goal is to educate Americans on great places to travel around the world and engage them in the wonderful experiences that lie outside of our borders."
The feature resorts are chosen through a series of evaluations that determine which offer a great location, high-end amenities and most importantly; first class service to the international audience.
The following are the 4 feature resorts highlighted in the first episode:
Gayana Eco Resort and Bunga Raya Resort and Spa offer guests an ideal blend of luxury accommodation and the connection with nature. With rooms set within the natural environment and a staff intent on fulfilling their promise of 5-star service these sister resorts fit the mold of a feature destination. They have set the bar even higher with their entirely unique marine ecology center set directly within the property for guests to participate in preserving the local marine environment.
http://www.gayana-eco-resort.com
Hilton Moorea Lagoon Resort & Spa exhibits an excellent combination of service and location. Sitting on one of the worlds most beautiful lagoons, Hilton Mooreas over-the-water bungalows exhibit a first-class setting with a Polynesian staff that immerses guests in the local culture with a luxurious slant.
http://www.hiltonworldresorts.com/search/index.html#MooreaLagoon+index+index++MooreaLagoon
Tabac
Related posts:
Tweet
Buffer