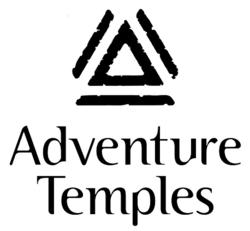 (PRWEB UK) 27 October 2011
AdventureTemples believe every holiday should feel like a once in a lifetime experience. As part of the celebrations surrounding their launch this month, they want to inspire us all to break the mould, by taking one of 5 truly special winter holidays with a difference
1. Lapland Cabins

The Lapland Alps surrounding luxurious Lyngen Lodge rise from Arctic fjords like enormous cliff walls, straining to hold back giant snowdrifts. Board the Lodges speedboat, and pick out the lines you plan to carve on the 1,000m long, off-piste ride of your life. Later relax under the Northern Lights as you unwind in an outdoor hot tub, dabble in some wine tasting and enjoy the finest fresh Norwegian cuisine. Next, move on to Engholms Husky Lodges where the intimate cabins are secluded and romantic. They are also great for families. Set in a magical winter wonderland, you can get involved in a day dog-sledding with graceful Huskies, horse-ride in the snow, or play Santa and ride a sleigh.
2. Black Ski

The Olympics are coming, but forget Stratford and try Sochi in Russia; host of the 2014 Winter Games. Choose 5* Grand Hotel Polyana in the mountains, or 5* Rodina Grand Hotel and Spa on the Black Sea coast, but dont think too hard, they are only an hour apart. Where else can you try superb downhill and cross country skiing in the morning, before scuba-diving in the afternoon and luxuriating in a world class spa all evening? Next, on to 5* Kempinski Moika 22 in St Petersburg to soak up some culture in the historical sites, or try your hand at fine arts classes. Too mellow? Try bridge jumping, or fly a MIG fighter jet!
3. Powder Paradise

The slopes around the Chalets at Country Resort Niseko are blessed with track-free powder throughout the winter season, and Hokkaido Islands beautiful mountains and cool river-rapids are bathed in pleasant warm sun much of the year. The region is Japans ultimate adventure playground; you can even test your night vision with some flood-lit skiing; but despite the adrenaline in the air, there are no crowds or jostling machismo. To find even more calming pursuits, move on to Hoshinoya Karuizawa for a purification ritual in an Onsen bath and a riverside walk through the wild forests, on the side of a gently smoking volcano. There is nothing cold about the winter welcome you get from the Japanese; the service in these striking lodges is personalised, graceful and refined.
4. One Year BC

Blue River and Yoho National Parks in the wilds of British Columbia, Canada are just a short hop from the famous ski resorts, Jasper and Banff, but feel a million miles from anywhere. Albreda Lodge offers the ultimate helicopter skiing week, and Cathedral Mountain Lodge is packed with so many wilderness adventures you could spend a year there and not get bored. When you are done playing in the snow, let yourself be whisked away to Sonora Resort, for unbridled pampering and the chance to track a grizzly bear.
5. Quebecois Cool

For the ultimate in urban igloo chic, stay a night or two at the Hotel de Glace in Quebec, Canada. Finally a true icy adventure for the non-skier. Each room is uniquely sculpted and lavishly furnished. You can even enjoy a log fire or personal spa in your ice carved suite. While in the city you can take in a game of ice-hockey or, if you prefer your ice in a glass, visit one of the many trendy bars or gourmet restaurants. Then retreat to the gorgeous countryside mansion Manoir Hovey to skate the frozen lakes, dip in a nearby hot spring pool and sleigh ride home for gourmet French cuisine.
Whatever your passion you are sure to find the perfect holiday with AdventureTemples. Each trip they offer is designed to exhilarate the body, inspire the mind and rejuvenate the spirit. Each brings superb variety from a stunning luxury base and is custom tailored to your personal requirements. These truly are the Best Luxury Adventure Holidays in the World.
###
Related posts:
Tweet
Buffer