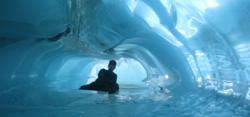 London, UK (PRWEB) February 23, 2012
Go beyond the abyss and instead escape to the coldest parts of the world on extreme polar expeditions. So whether someones interest is in the South Pole or elsewhere, Quintessentially Escape can help plan an extraordinary adventure.
Explore.Antarctica
Want to go on an expedition that utilises the best facilities in a breath-taking natural landscape? Antarctica is the answer with its majestic glaciers, mountains and arctic wildlife.

The journey begins landing on a specially designed ice runway in a luxury Boeing 727 jet from Cape Town, where one is then transported to a beautifully designed ecological camp. The trip will take someone on wild adventures that include abseiling down ice cliffs, skiing down untouched mountains, safaris to the Emperor Penguins and picnics on mountain summits. Take the opportunity and embark upon a one in a lifetime adventure.
Explore.Iceland
Begin this experience at London Gatwick where one will be provided with VIP treatment before flying Business Class into Reykjavik. The adventure begins with a special gourmet picnic prepared by a private chef before being whisked off for quad-biking, kayaking or white-water rafting.
Where to stay? One of the most beautiful private Icelandic summerhouses on the island, where one can relax with a glass of champagne in a Jacuzzi hot-tub before spending the rest of the evening enjoying delicacies of Icelandic cuisine and entertained by legends of magic, elves and trolls still very much part of the Icelandic culture! Finally take the opportunity to dive or snorkel through volcanic canyons of gin-crystal clear waters and then rendezvous with snowmobiles in the afternoon.
Explore.South Pole Express
Make a dream come true and take part in this one in a lifetime 100 year anniversary journey to mark Scotts arrival at the South Pole. Here someone will meet an endless universe, with the guarantee that arriving home will make someone want to go back and meeting the life in Antarctica is felt in body and soul.
Explore.Snowmobiling on the Arctic Ice
Want to go to where BBCs Frozen Planet was filmed? Do it with Quintessentially Escape! On this trip snowmobiles allow someone to cover distances unthinkable and take people through steep side gorges, glaciers and vast mountain ranges.

When not on the snow the accommodation is welcome in the form of an atmospheric trappers style hotel – a twin masted wooden ship frozen into the ice and a converted cold war radio station.
Explore.The Northern Lights
Escape to Scandinavias pristine Arctic North for authentic activities based in a private, cozy wilderness lodge retreat, miles from civilization. Go dog-sledding and then discover that private fairy tale-like log-cabin, complete with stoked saunas and surrounded by snowy pines on a beautiful lake. Here one can experience the visually stunning appearance of those world famous Northern Lights, and also perfect for any occasion too from family trips to romantic getaways.
For further information on expeditions or other escapes visit http://www.quintessentiallyescape.com or contact Tim Wace on: tim@quintessentiallyescape.com / +44 (0)20 3073 6651
About the Company:
Quintessentially Escape is a sister business of Quintessentially, the leading international luxury lifestyle company. Launched in 2000 as a small London based concierge service, Quintessentially (http://www.quintessentially.com) has experienced a complete transformation in a decade, and currently have offices in over 64 cities around the world. The service provided to their discerning and HNW members is proactive and personalised, catering to every members need, from last minute restaurant bookings, travel arrangements, and access to private parties, as well as fulfilling every unusual request and successfully connecting businesses all over the world. Quintessentially can offer access to the inaccessible and can make the seemingly impossible, possible. In a bid to ensure only the very best service is delivered across the luxury market, Quintessentially has also launched 32 luxury sister businesses comprised of experts in every luxury division. This includes real estate, travel, luxury retail, wine, art, flowers, private aviation and more (http://www.quintessentiallygroup.com).
###
No related posts.
Tweet
Buffer