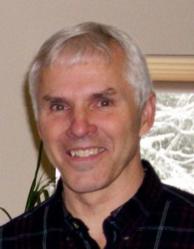 Grand Marais, MN (PRWEB) February 17, 2012
What does the color pink and Gunflint District Ranger Dennis Neitzke's hair have in common? If the Mush for a Cure FUNdraisers have their way then they will be one in the same. The District Ranger has agreed to color his hair pink if his goal of raising $ 5000 is met by March 1st.
"After being approached to help raise funds for this year's Mush for a Cure I agreed to have my head shaved. Yes Phyllis, this is for you! However a family member decided I could go one step further since this is such a great cause. So, if I can raise $ 5000 in donations by March1st then I will dye my hair pink for the ten days prior to the event. So go donate now and Color me Pink!"
The color pink may not go well with his US Forest Service issued green uniform but it does go well with the pink theme of Mush for a Cure. This event is in its 6th year and has raised over $ 100,000 for the National Breast Cancer Foundation.
Find out more about this year's event March 9-10th and be a part of the pink buzz around the self-sacrificing District Ranger in Minnesota.
# # #
Related posts:
Tweet
Buffer