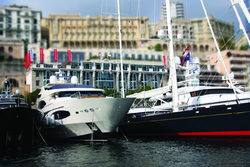 (Vocus) June 25, 2010
Small Luxury Hotels of the World, which recently opened its Asia Pacific Regional Office in Singapore, has seen strong positive growth in the first half of 2010. Indicators of success include an increase in reservations of 16 per cent year to date compared to the same period last year, an increase in revenue of 14 per cent and the addition of over 30 hotels since September 2009 which means the brands portfolio now exceeds 500 properties worldwide.
The upward trend across all areas of business is reflected in positive feedback from members of The Club of Small Luxury Hotels of the World. Over 7,000 Club members have already responded to a survey which is currently underway. The research, which is being conducted by the brand and coordinated by PricewaterhouseCoopers, was designed to give a snapshot of consumer sentiment and to gain insights into travel behaviour patterns following the recent economic downturn. Initial findings* indicate that average disposable incomes will increase this year with one in three Club members who responded to the survey saying that they expect to be better off in 2010 than last year. Corporate travel looks set to pick up again this year with 23 per cent of respondents anticipating an increase in business travel and for leisure, more short breaks are planned over the next 12 months. When asked about researching hotels, over 80 per cent of Club members use the Small Luxury Hotels of the World website http://www.slh.com over any other method.
Paul Kerr, CEO of Small Luxury Hotels of the World, said: We have always maintained that discerning travellers will never compromise on luxury. Whilst we have seen a shift in behaviour over the past 24 months, current travel patterns indicate that consumer confidence is returning and we are seeing encouraging numbers of advance bookings. What has been interesting is that demand from hotels wanting to join the brand has never been higher throughout this period. It is during difficult economic times that the benefits of being part of a brand like Small Luxury Hotels of the World become increasingly evident. We have continued to innovate with new initiatives like mobile marketing to add value for our loyal guests and for hotels which are part of the brand.
Small Luxury Hotels of the World now offers guests a choice of over 500 hotels in more than 70 countries worldwide but, despite this recent growth, it has maintained a strict standard of excellence. Before being accepted into the brand, each property has to demonstrate that they are the best of the best hotels in their area and then each hotel undergoes a rigorous inspection process before being personally approved by Paul Kerr and the Board of Small Luxury Hotels of the World. Properties are then inspected by mystery guests at least once every two years to ensure standards are consistently maintained.
Since it was established in 1991, Small Luxury Hotels of the World has gone from strength to strength with the number of rooms across the brand increasing from under 5,000 in the first year to over 25,000 today. One of the brands attributes is the diversity of properties in its portfolio. Nearly 40 per cent its properties are city centre sanctuaries, just over 33 per cent are resorts and 30 per cent are country houses. The average number of rooms at each property has decreased from 65 in 1991 to 50 in 2010 which is testament to the fact that, despite the steady growth and extended global reach, the brand is focused on its original proposition of offering unique, intimate hotels and highly personalised service.
The luxury hotel brand has added over 30 properties in the first half of the year including hotels in new destinations such as Meg
Related posts:
Tweet
Buffer